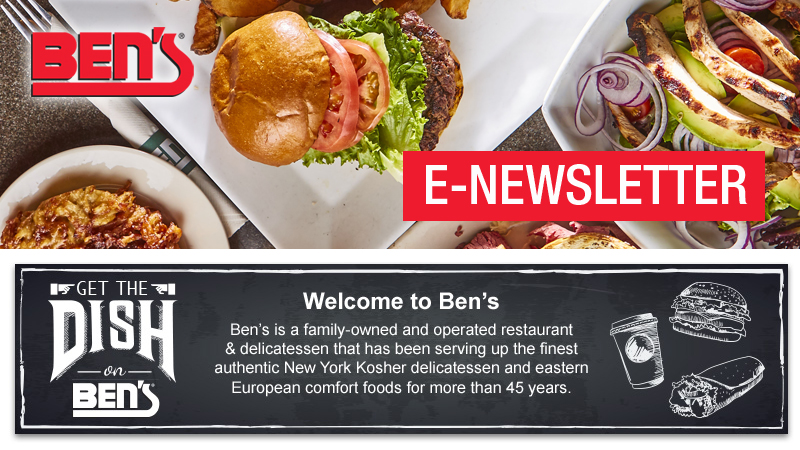 | | |
| --- | --- |
| | Ruminations & Ronnifications |
Here I am. In my home office. Answering customers questions, responding to Ben's personnel, and issues that are specific to each Ben's location.
I worked up until March 20th until I had no choice but to listen to my adult children who implored me to stay home because I am in my 70's with an underlying medical condition. Anyone who knows me, knows that I have always felt leadership required me to be with the frontline workers; that was of course until my daughter exclaimed, "you do want to see your grandchildren, don't you?" That was the wake-up call that landed me in my home office... and so here I remain... lonely, out of the thick of battle, and learning what retirement would mean for me — a person who no longer plays competitive sports but does like to read, think, analyze and solve problems.
| | |
| --- | --- |
| | Special Events and Offers |
Celebrate The Holiday With One Of Our Delicious Catered Packages

Choose from roast chicken, roast turkey or sliced brisket and choice of two sides: broccoli almandine, Matzo farfel & mushrooms, parsley red potatoes, sweet potato pudding or potato pudding. All packages also include gelfite fish, chopped liver, chicken matzoh ball soup, cole slaw, carrot tsimmes and cranberry-pineapple compote. Add a ceremonial Seder plate for $16.99.
Delivery orders must be placed by Friday, April 3rd to guarantee delivery and by Monday, April 6th for pick up orders. To place an order, call your preferred Ben's location or online at OrderBensNow.com.
View full menu details for our Catered Holiday Dinner here.
Today, we find ourselves in an unprecedented situation, and we know that you are facing many of the same unique challenges in this rapidly changing environment. We remain dedicated to serving our patrons safely via curbside pickup and delivery.
Menus may be found online at BensDeli.net. Orders may be placed either online at OrderBensNow.com or by calling your nearest Ben's location.
| | |
| --- | --- |
| | Customers' Corner |
"The Hot Pastrami sandwich and corned beef sandwiches were perfect, melt in your mouth delicious. Can't stress that enough."
~ Aaron
"THE kosher place of Long Island! The food is so fresh, and such excellent quality, and the staff is warm and friendly."
~ Christy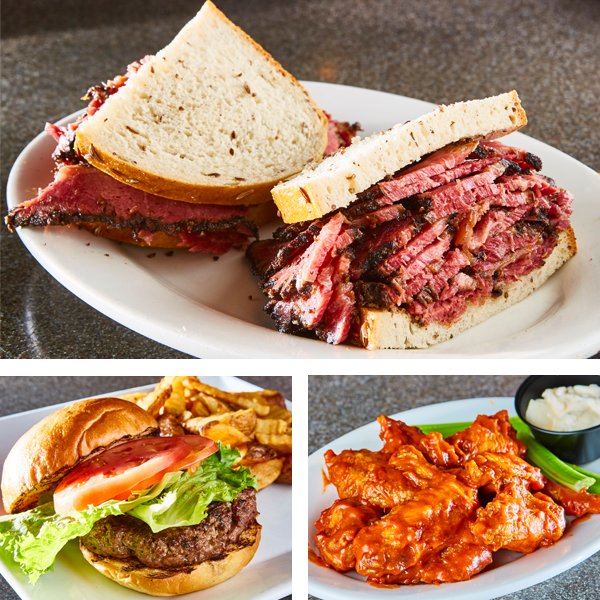 | | |
| --- | --- |
| | Ben's Friends Preferred Patrons Club News |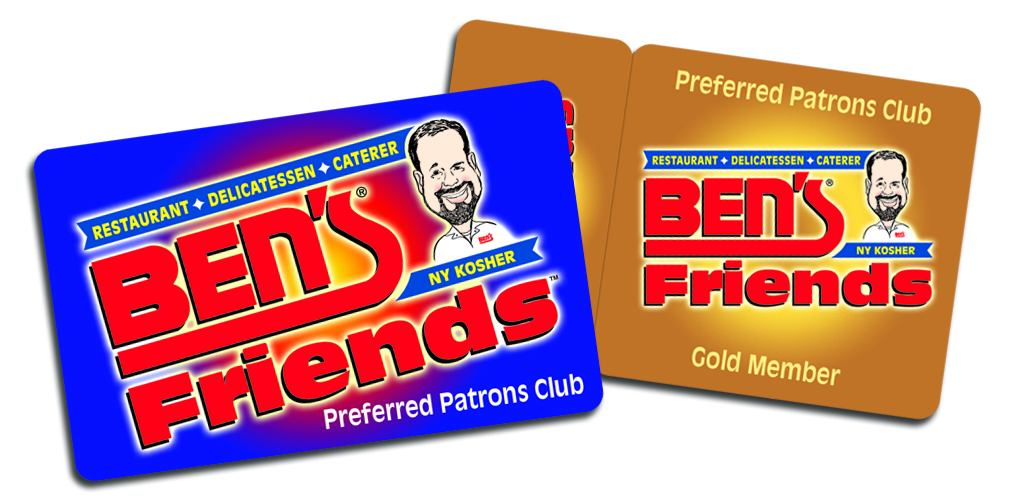 If you love Ben's, you'll love the rewards you'll get when you join Ben's Preferred Patrons Club. Earn points for every dollar you spend at Ben's and watch as your points automatically generate Ben's Bonus Bucks to spend on delicious Ben's food! Look for NEW additions to our loyalty program to come next month with a newly updated Ben's Friends app with a lot of perks and capabilities!
If you are not already a member join by downloading the "Ben's Friends Rewards" app to your Apple or Android smartphone.
| | |
| --- | --- |
| | What's Cooking at Ben's? |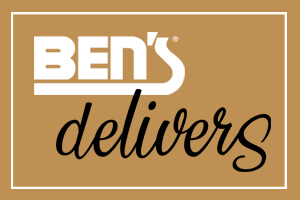 Order your favorite Ben's foods online for pick-up OR delivery to select areas from all Ben's locations!
Go to OrderBensNow.com ... choose your store location and follow the instructions.
In a hurry? Try our curbside service! Place your order by phone or online at the Ben's nearest you, then call us when you arrive and we'll bring your order to your car.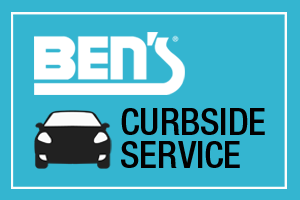 | | |
| --- | --- |
| | Giving Something Back |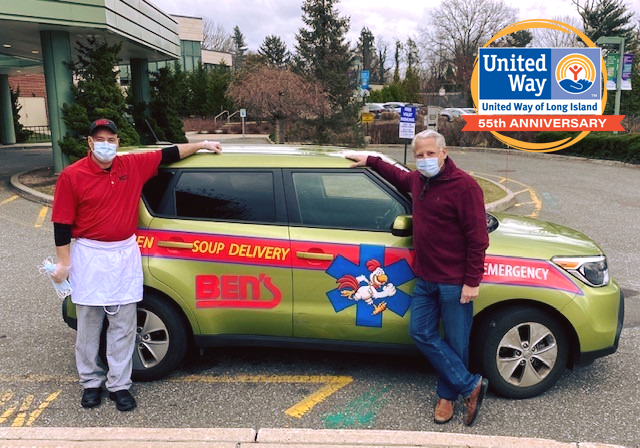 During the COVID-19 crisis we are so grateful for all of the hard work and countless hours that our health care responders are dedicating and wanted to do something to give back to them.
In partnership with Former Rep. Steve Israel and United Way of Long Island we have launched "Chicken Soup for Health Care Responders." Visit www.unitedwayli.org/givechickensoup to donate any amount and funds will be used to for cold cut sandwiches, hot dogs, knishes and soups which will be packaged and delivered to hospitals in Nassau and Suffolk. Ben's will discount the food and waive its delivery fee. Give back to those who are giving so much in our hospitals!
© Copyright 2020. Ronald M. Dragoon, Ben's Restaurant Group, Inc. NY Kosher Deli.
Manhattan, Queens, Long Island, Westchester and Florida Delicatessen Restaurant & Caterers.