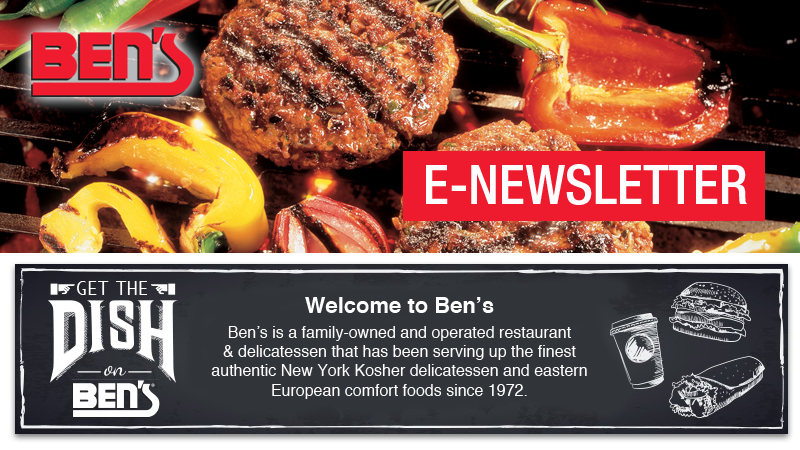 | | |
| --- | --- |
| | Ruminations & Ronnifications |
To my dearest oldest and youngest friends and customers, we at Ben's, thank you for helping us to continue the tradition began in October 1972. What seems like yesterday is extraordinary since it was over 48 years ago that this all began. … > Read More
| | |
| --- | --- |
| | Special Events and Offers |

In honor of America's birthday, Ben's is offering our special DIY BBQ pack for only $199.99! The complete BBQ kit for 10 includes: Hebrew National franks and buns, burgers and buns, BBQ chickens, dinner rolls, cole slaw, potato salad, sodas, watermelon and all the condiments you will need including pickles, lettuce, tomato, onions, ketchup, mustard and even paper goods! Add the grill and you have the perfect July 4th BBQ! This special offer is only available on July 3rd & 4th. Call your local Ben's to place your order.
• • • • • • • • •
The month of July is all about celebrating America and the all-American food, the HOT DOG! That is right July is National Hot Dog month and Ben's is highlighting their TOP'T dogs. Try the Best of Boston, a Hebrew National® dog topped with baked beans & crispy onion straws, or the Chili Dog topped with Ben's delicious chili and red onions or our signature dog, Ben's Deli Dog, a Hebrew National® dog on a baguette topped with warm sauerkraut & your choice of either corned beef or pastrami with Russian dressing (optional). All TOP'T dogs are $14.99 and come with a bottomless fountain soda, choice of fries, potato knish or deli side salad. If you are looking for a hot dog on the go consider our Takeout Value Meal for $12.49 which includes a Hebrew National® frank, fries or knish, fountain soda and two pickles to go! Stop by your closest Ben's to celebrate National Hot Dog month!
• • • • • • • • •
Finally, the 2020 Summer Olympics are happening! The games open in Tokyo on July 23 and there will be plenty of sporting events to watch. Whether you prefer beach volleyball, fencing or sailing, host an Olympics watch event at home and order up Ben's Sports Package to feed your friends! For 5 or more ($79.99) our sports package includes: 25 wings, 5 sandwiches, 1 lb. cole slaw, 1 lb. potato salad, 10 pickles and mustard and Russian dressing. Add on a half tray of Ben's French fries for $19.99 or a tray of franks and beans for $29.99.
| | |
| --- | --- |
| | Customers' Corner |
"I just love your food I always get the stuffed cabbage & a half pound pastrami with potato salad (out of this world) & cucumber & onion salad delish & as I take it home I will get 5-6 meals out of it .So it is really good value to get that quality of food."
~ Denis, Glen Cove, NY
"We have been a patron of Bens for many years and each time we go, it never fails to give us pleasure. The food is great, nice large portions of excellent quality food. Service is always great and if there ever is a problem, or you just aren't satisfied with something, say something and it will immediately be corrected. Just a great Kosher Deli that is wonderful for everyone."
~ Giantfanlen, NY

| | |
| --- | --- |
| | Store News |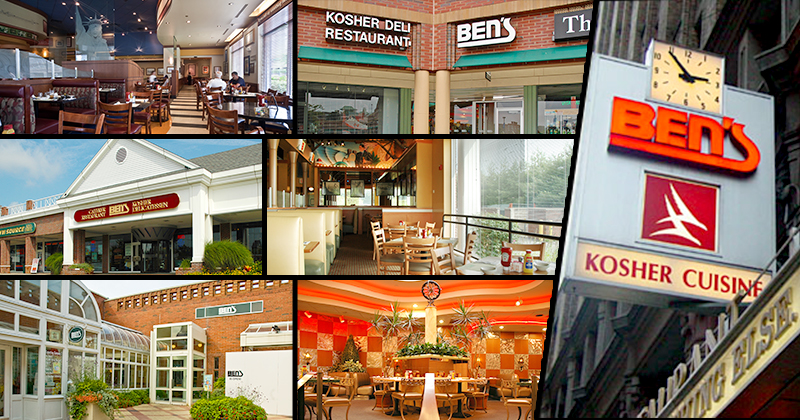 MANHATTAN
Closed Monday July 5th
• • • • • • • • •
SCARSDALE
Closed for Vacation
July 5th - July 12th
Reopening July 13th
| | |
| --- | --- |
| | What's Cooking at Ben's? |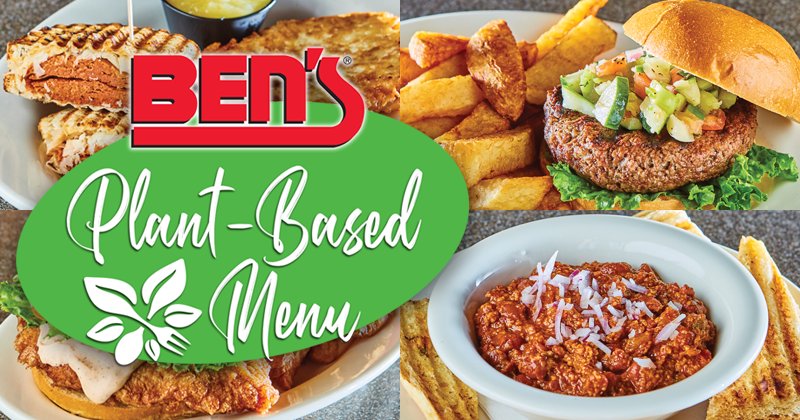 Have you tried our new plant-based menu yet? Vegetarians and vegans will be delighted to know there are now more options at Ben's! Garden vegetable soup, vegetarian chili, vegetable burger, meatless plant-based burger, plant-based chicken cutlet sandwich and plant-based corned beef reuben, all served with Ben's famous pickles and bottomless fresh coleslaw. Visit your nearest Ben's location to try something from our new plant-based menu.
• • • • • • • • •
Did you know Ben's has merch? You heard it here first, Ben's has hats, shirts, mugs, toys and more! Whether it's a birthday or a hostess gift you need this summer Ben's has some great options for Ben's fans. Just in time for the 4th of July pick up a Ben's star-spangled tee or a Ben's beer mug or even a Ben's teddy bear for the little one in your life. Looking for a tasty gift? Consider Ben's gift baskets chock full of Ben's goodies such as salami, Ben's mustard, NY bagel chips and more. Click here to view all the items in Ben's store.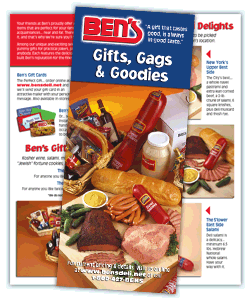 © Copyright 2021. Ronald M. Dragoon, Ben's Restaurant Group, Inc. NY Kosher Deli.
Manhattan, Queens, Long Island, Westchester and Florida Delicatessen Restaurant & Caterers.