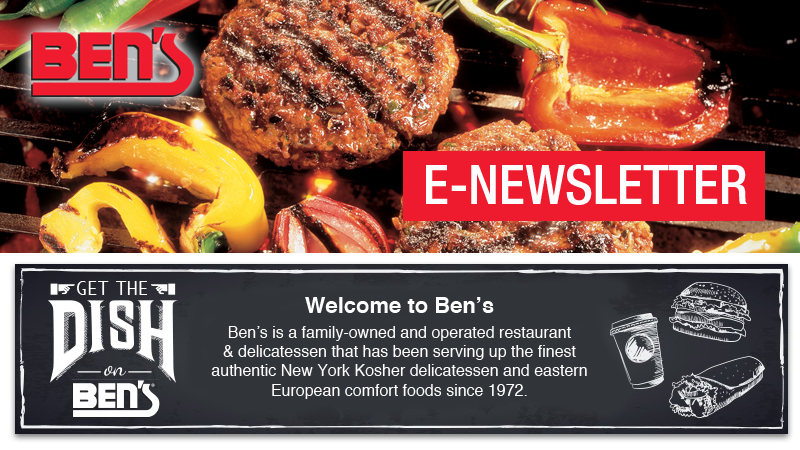 | | |
| --- | --- |
| | Ruminations & Ronnifications |
Who would have thought that this pandemic would take more than 500,000 American lives? Who would have thought that we would need to quarantine and isolate, when those were words used to describe only those having smallpox or serving time in prison for some misdeed? … > Read More
| | |
| --- | --- |
| | Special Events and Offers |
Have you checked out our new online delivery ordering system? It's new, it's improved, and we think it might be the best yet! Check it out, order ahead for delivery or for takeout and skip the line while earning rewards!
• • • • • • • • •
Mark May 9th on your calendar! Mother's Day will be here before you know it and now is the time to start planning how to celebrate mom. We have some great packages for celebrating at home – dinner for six with plattered meats or sandwiches, potato salad, Cole slaw, pickles, mini franks, mini potato knishes and condiments for $99.99. Or fire up the grill and order our self-service BBQ for 10! Hebrew national franks, burgers, BBQ chickens, Cole slaw, potato salad, canned sodas, fixings, condiments and paper goods, all for $219.90.
Prefer to take mom to Ben's? All locations will offer our special Chicken Marsala Dinner for $25.99 served with rice pilaf, sautéed spinach and choice of soup or garden salad. It will be available for dine in or take out.
• • • • • • • • •

Graduation season is almost here and whether it's college, high school or even kindergarten, celebrating the achievements of graduates is a must! And Ben's has all the options for a great family celebration at home. Choose from: Party Platters Plus for 10 for $169.99, housewarming buffet for 20 for $439.80, Deluxe Hot & Cold S'more-gasbord for 20 for $539.80 or Bountiful Banquet for 30 for $809.70. Ben's can also setup, serve and cleanup if you desire for an added fee. For full details on each package visit BensDeli.net.
• • • • • • • • •
The sun is shining, the weather is warming and that means BBQ season is right around the corner! Ben's has all your BBQ needs for a delicious worry-free backyard BBQ. With several packages to choose from and the option of a fully cooked BBQ or a DIY BBQ. Choose from the All American ($26.99 pp), Deluxe ($31.99 pp), Executive ($39.99 pp) or Ultimate ($61.99 pp). Full details at BensDeli.net. Or opt to fire up the grill yourself and order up our Do-It-Yourself package for 10 for $219.90. Includes Hebrew National® franks and buns, burger and rolls, BBQ chicken and dinner rolls, cole slaw, potato salad, canned sodas, watermelon, fixings and condiments as well as paper goods. Any time, any occasion, reserve your BBQ today!

| | |
| --- | --- |
| | Customers' Corner |
"Awesome food! The salad that they give at the beginning is delish. The fried chicken tenders are amazing! The burgers are great! 5 stars all the way!!"
~ Hannie, California
"One of the best burgers I've had in recent memory – a handmade patty with grilled pastrami on top – cooked to a perfect medium, juicy and full of flavor. Served with thick fries that were crispy on the outside and fluffy inside."
~ Max, NY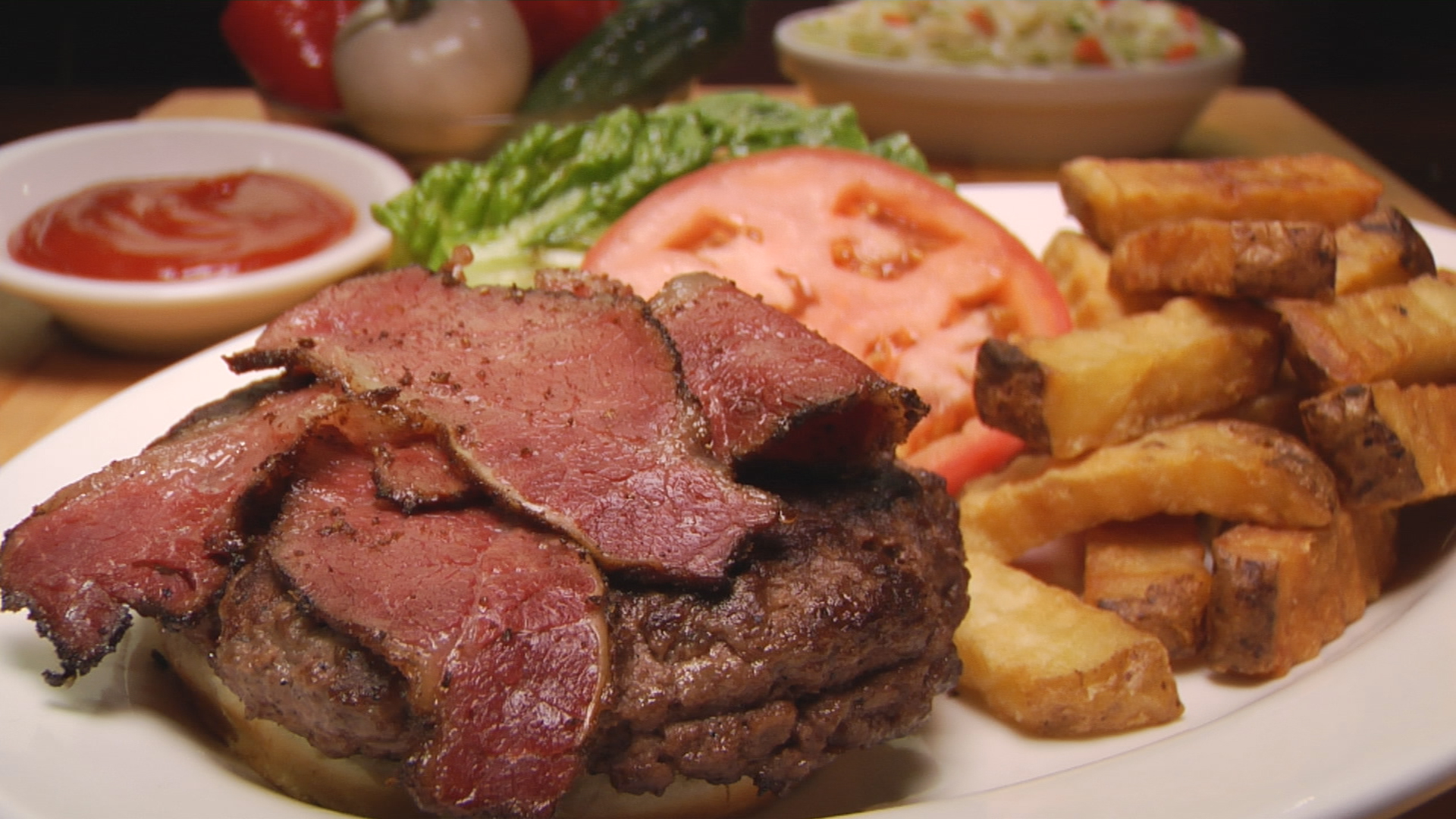 | | |
| --- | --- |
| | Ben's Friends Preferred Patrons Club News |
Time to review some basics. Information regarding our rewards and our program's terms and conditions is available here. To manage your Ben's Rewards account or check your rewards balance click here. If you need to reset your password in order to use our new and improved online ordering system or if you just need to reset your password, click here.
Don't forget our new and improved Ben's Friends Rewards App is available from the Apple and Android App stores. With the App you have all your Ben's Rewards information available at all times, you can also order online for takeout, delivery or curbside, use rewards and pay from your smart phone.
We hope you take advantage of our new features. If you have any questions don't hesitate to email us at [email protected].
| | |
| --- | --- |
| | What's Cooking at Ben's? |
We are honored to share that our award shelf has some new additions! Bethpage Best of LI has awarded Ben's with: Best Appetizer, Best Dinner Deal, Best Pastrami Sandwich and Best Kosher Restaurant on Long Island. Thank you to all of you who voted; our humblest gratitude. Click here to check out all the winners.
• • • • • • • • •
Another accolade under our belts this month when News 12 featured us on Tasty Tuesday! Our kosher chef Aaron Reps shared our secret recipe for matzoh balls and matzoh farfel pudding, all traditional dishes for Passover. Shout out to anchors Elisa DiStefano and Elizabeth Hashagen for having us on air. Click here to watch.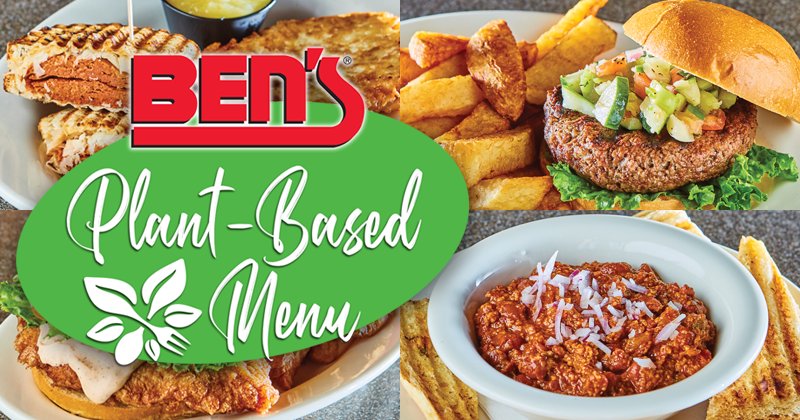 We are so excited to show you our forthcoming NEW plant-based menu that will be available at Ben's locations soon! The new menu offers a selection of plant-based menu items perfect for vegetarians. Items include: garden vegetable soup, vegetarian chili, vegetable burger, meatless plant-based burger, plant-based chicken cutlet sandwich and plant-based corned beef reuben. All items come with pickles and freshly made Cole slaw. Now there really IS something for everyone!
| | |
| --- | --- |
| | Giving Something Back |
Our very own Todd Silverstein had the honor of bringing a little kosher cuisine to healthcare heroes at the New Cassel Family Health Center in Westbury and the Family Health Center in Elmont. All made possible through United Together.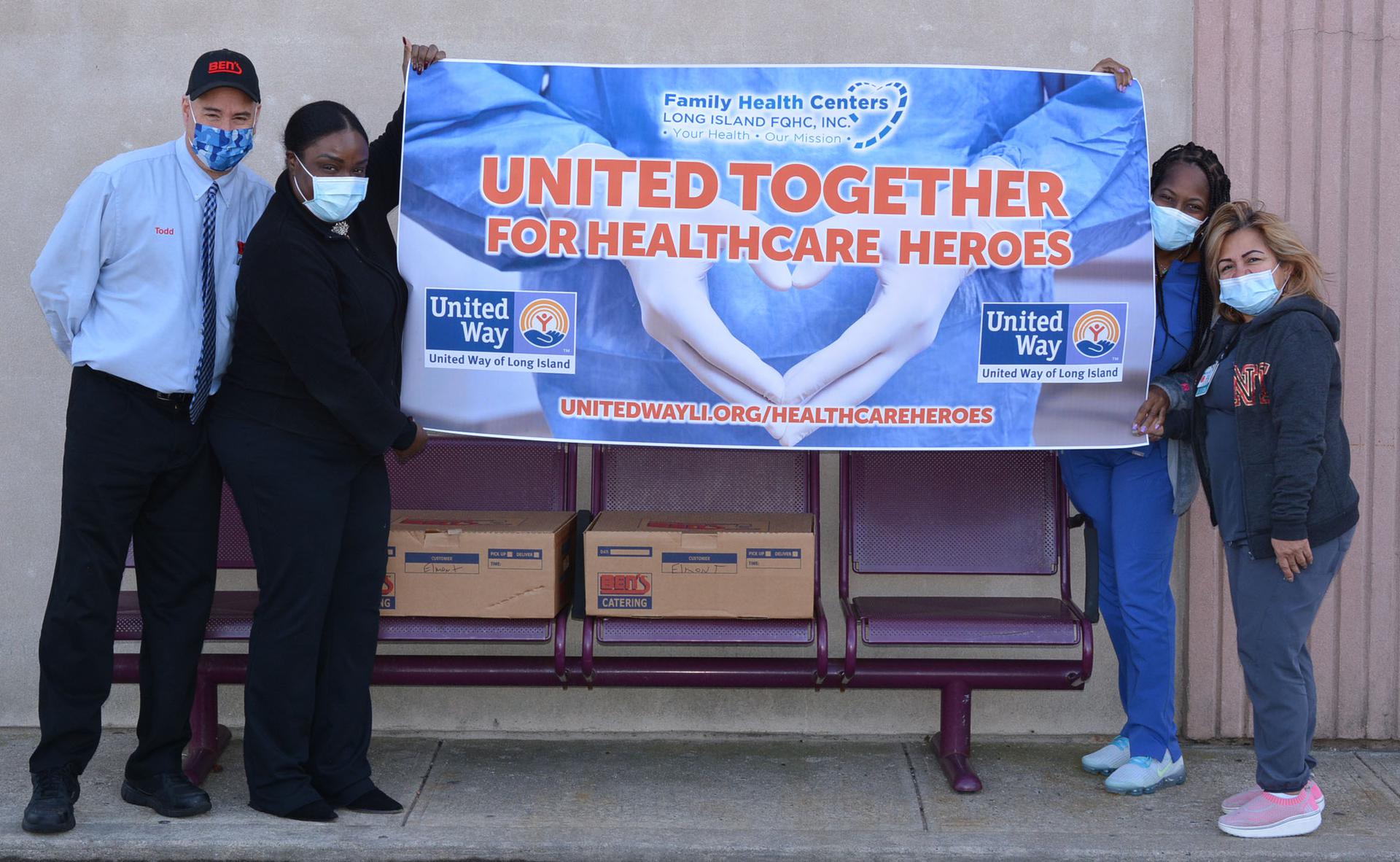 Our temple initiatives continue to gain popularity far and wide! Recently our temple coordinator David delivered Ben's famous kosher fare to a Temple in Connecticut. If your temple is interested, please contact us at [email protected] to set up your Ben's Temple day.
© Copyright 2021. Ronald M. Dragoon, Ben's Restaurant Group, Inc. NY Kosher Deli.
Manhattan, Queens, Long Island, Westchester and Florida Delicatessen Restaurant & Caterers.